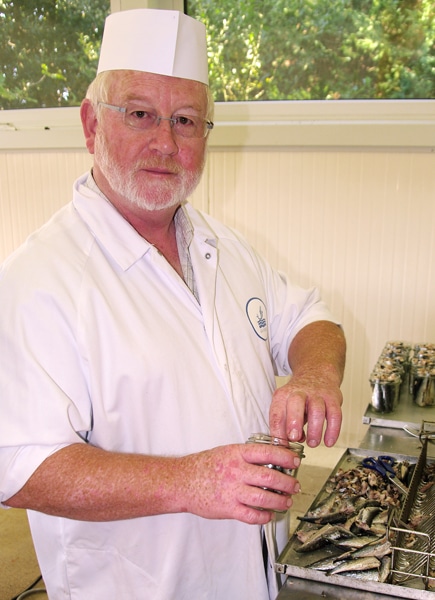 The delicatessen of the sea in Concarneau !
Jean Burel Océane is an artisanal cannery, whose know-how of more than 30 years guarantees you products of authentic quality. Here, all the products are made by hand: from the recipes to the packaging... Jean Burel Océane takes great care in choosing its products, to guarantee the freshness and quality of its home-made recipes.
A varied and tasty range
Discover Jean Burel Océane's wide and varied range of products: the famous sardines from Concarneau, a large choice of traditional canned fish (mackerel, monkfish liver, crab, white tuna, etc.), terrines and rillettes from the sea, etc. You can also try the Algo d'Aure range, cooked with fish and shellfish combined with products from organic farming.
Jean Burel, founder of the cannery
Jean Burel founded Jean Burel Océane in 1990, with a long experience in canning. A connoisseur of seafood products and a trained chef, he is behind all the recipes offered by the cannery. Jean Burel takes great care in the choice of raw materials so that you can enjoy exclusive and tasty preparations. The sea products used are exclusively Breton. Thus, the sardines come from the fishery of Concarneau, the soup fish come from the fish markets of Concarneau, Guilvinec and Penmarc'h.
Jean Burel Océane's recipes can be summed up as follows: know-how, quality products, no flavour enhancers. Authentic Breton recipes!